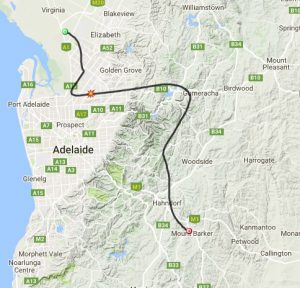 The HAB flight planned for Sunday 26th of Feb has been cancelled (again) at the last minute due to the prevailing wind conditions.
The balloon would have landed back in and around the Northern Suburbs of Adelaide.  Which is a definite no-fly zone.
This flight will now be rescheduled sometime during the first few weekends in March.  With luck we'll find conditions suitable to launch this payload soon.  This is the second attempt at launching this payload for Launchbox on behalf of Rostrevor College.  It  simply proves that we can't yet control the weather.
Keep your eyes on the AREG website in the coming weeks for further information.