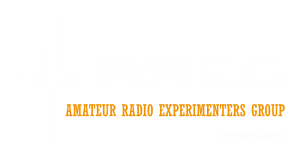 There are many ways you can get in contact with the AREG.
E-mail
You can contact us at: vk5arg@areg.org.au
Postal Address
We realise that not everyone has access to email or a scanner, so if you'd like to send us a letter or QSL card it can be posted to;
The Amateur Radio Experimenters Group
PO Box 155
SALISBURY SA, 5108
Australia
Meetings
The AREG also hold regular meeting at the Reedbeds Community Hall, on the Third Friday of each month.  Check the upcoming events calendar for more details.  The  club rooms are open from 7:45pm, general meetings and advertised events start at 8:00pm sharp.
The AREG is a busy group so we like to limit business meetings to no more than 30 minutes. This gives us more time to do far more interesting things !
Typical club room activities range from impromptu exhibitions of current projects, question and answers time for people studying towards their licence, specialised service gear on a bench to help members align or test projects to members just wishing to catch up with others for a coffee with biscuit and cake.
 Location
The hall is located in Phelps Court, Fulham SA . Parking is usually not a problem, since the hall has a large car park.
[wpgmza id="5″]
Further information regarding membership or the club executive can be found using the respective links.