Amateur Radio operators are licensed by the Australian Communications and Media Authority. To gain a license, you first need to pass a technical and operating assessment process for the grade of license that you wish to hold. There are several license grade options here which are designed to match someone's skills and desires.
[table "" not found /]
Where can I learn what I need?
To start with, come along to one of the Amateur Radio Experimenters Group meetings and meet some active Amateur Radio operators. They can give you an idea of what you can do inside the hobby.
Next, one of the best ways to get your license is to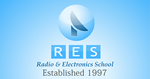 study online. One of the very well known online course providers is the Radio & Electronics School which is setup specifically to help you get your amateur radio license.
After completing the course, you then need to sit an assessment. AREG has the ability to arrange an assessment to be conducted for you in conjunction with other radio clubs in Adelaide.
How do I apply for my license?
Once you have passed the assessment you then need to apply to the WIA for a callsign. The WIA will assign one for you, and that combined with your certificate of proficiency will then allow you to obtain your Amateur Radio license via the ACMA.
Where can I find out more about the process?
Amateur Radio Examinations are run by the Wireless Institute of Australia under an arrangement with the ACMA. The following links are helpful resources for understanding the process:
Once I have my license, then what?
Once you have your license, members of AREG will be able to help you get your own station established!