Today Mark VK5QI took the Balloon ATV transmitter out for a terrestrial test. He carried out line-of-sight testing of the DVB-S payload from BlackTop Hill to the AREG remote site near Tarlee – a distance of 54km!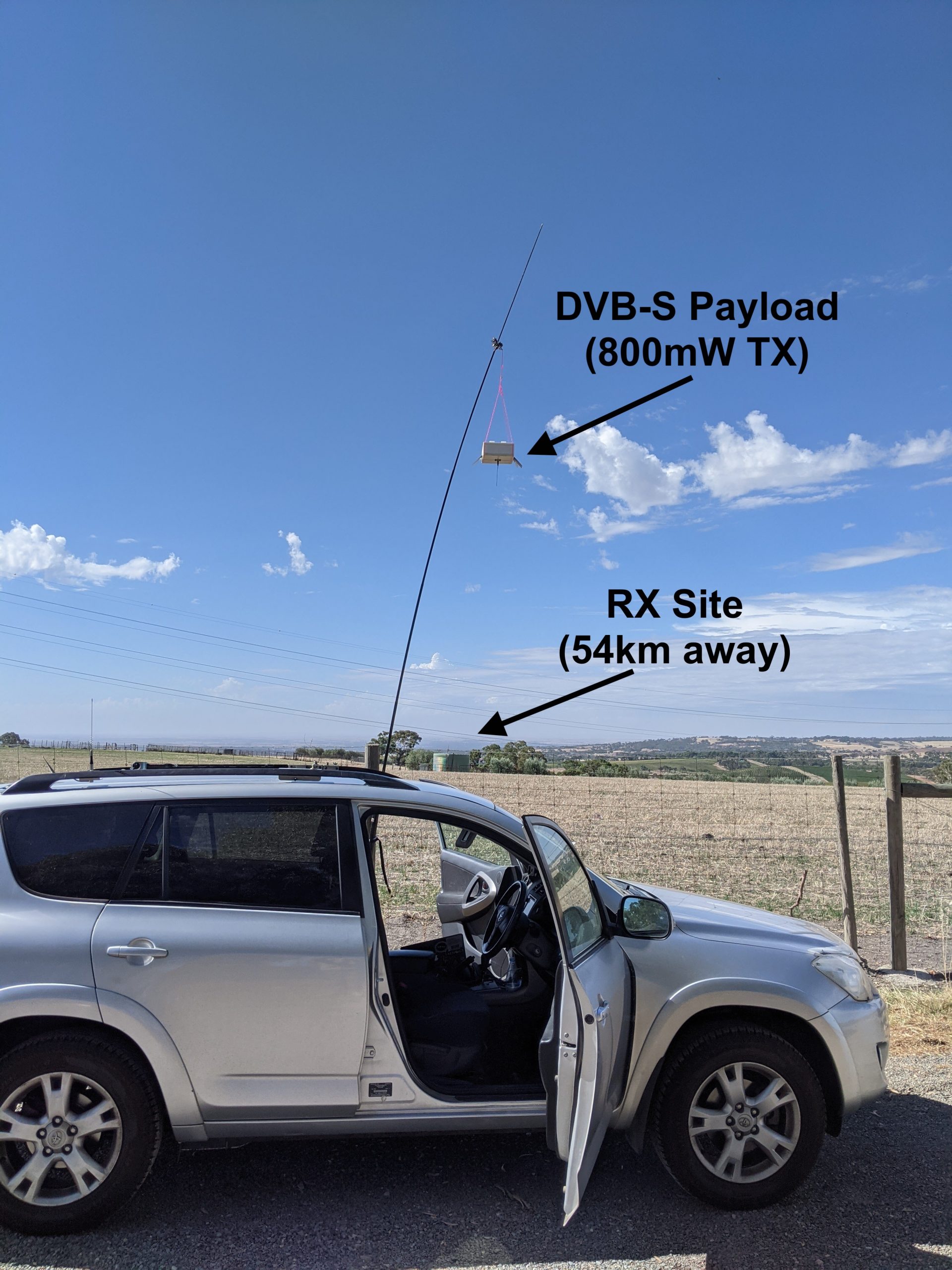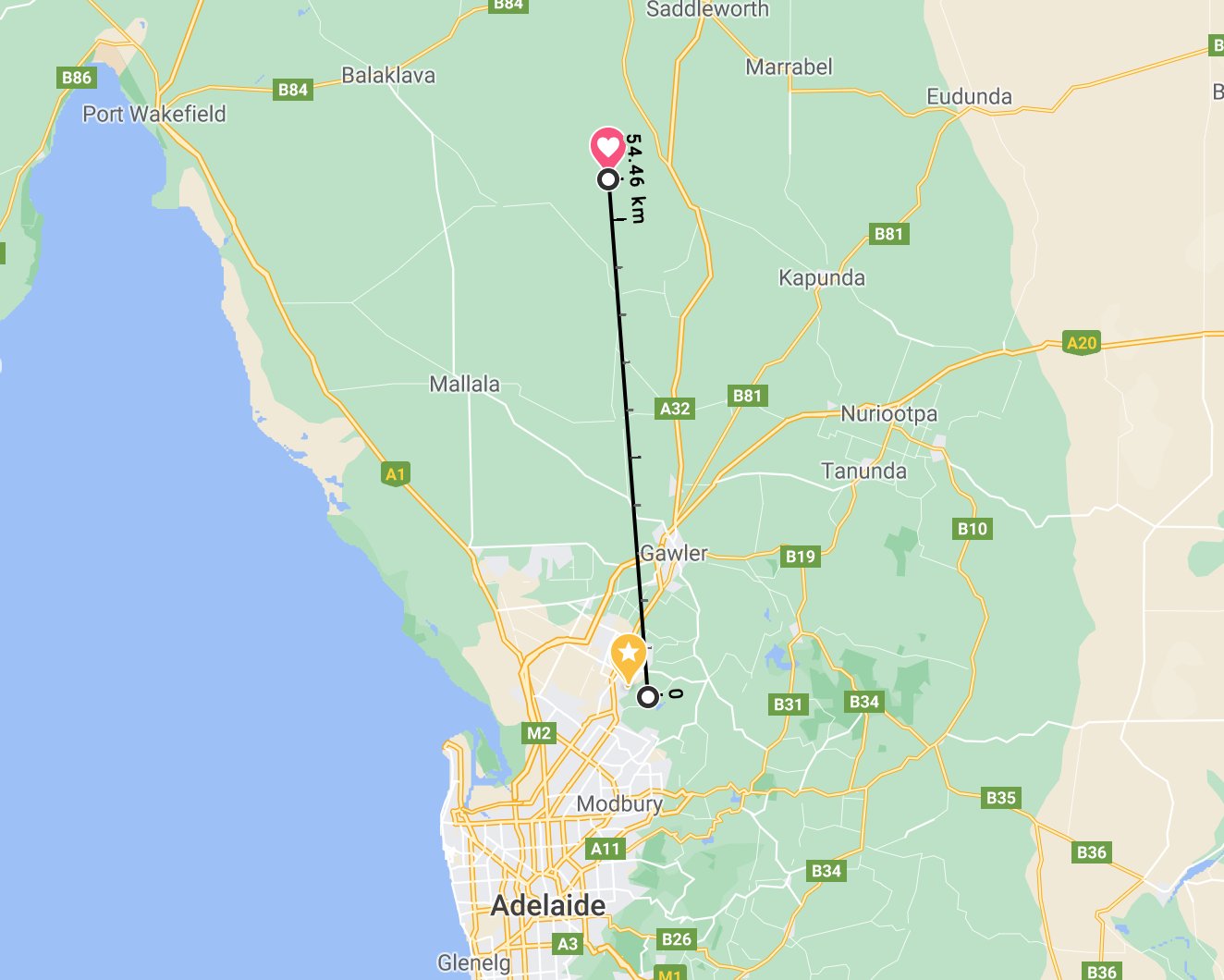 First test – could he see the signal on the SDR up at the site (RTLSDR, Diamond X-50, no preamp)… yes!

Next, Mark dumped some samples with rtl_sdr, then transferred them back to his laptop. He processed them through leandvb – and got video!!! A bit of fading, but for an omni receiver with no preamp, this is a pretty damn good result!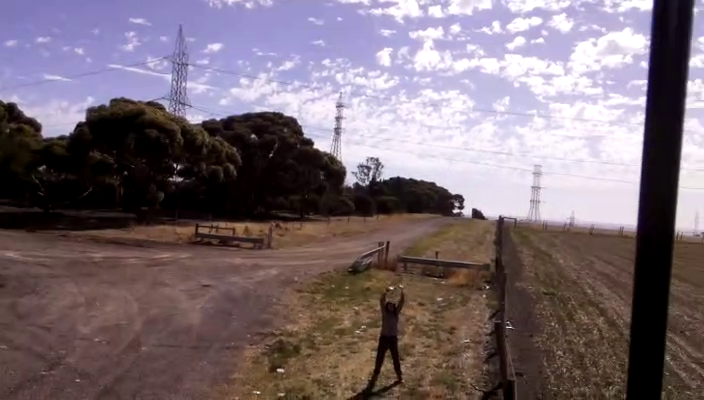 … and here's some of the raw video
The MER as reported by leandvb was around 8-11 dB, right on the edge of what is decodable. Still, with such a basic system, a good result!
Based on the path, it is estimated to give us a working range of about 150km from the balloon given a receiving station with 15dBi gain and a good low noise preamplifier.
Stay tuned for more information on how to receive and decode the Digital ATV signal and save the date – we hope to launch the transmitter into the stratosphere on Sunday March 7th. (We also plan on streaming the event on Youtube).
---
For those who missed it late last year here is a bit more information about the Balloon ATV payload and some minimum signal testing that was carried out.