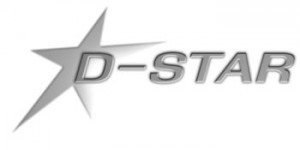 The AREG manages the VK5RWN D-STAR repeater system here in Adelaide.
Until recently, the yearly running costs of the VK5RWN D-STAR system was shared between the WIA and the AREG, with the WIA paying for the licence, power and the internet, while AREG picked up the bills for the telephone connection needed for the internet connection.
The WIA, who was sponsoring a large number of D-STAR systems around Australia, has made the decision to divest itself of the D-STAR costs by transferring the licence and full yearly running costs to the respective D-STAR sponsoring clubs and/or group. This means that the AREG is now financially responsible for the entire operating and maintenance costs associated with keeping the VK5RWN local D-STAR repeater system on air.
AREG have reviewed all aspects of maintaining the site and VK5RWN installation and are committed to keeping the system running. To assist with this, the AREG are currently implementing a number of cost saving initiatives to reduce the ongoing expenditure.
As was recently posted, the AREG are in the process of installing a high capacity WiFi link into the site providing alternative internet connectivity without the need for the fixed telephone line and ADSL.   As part of the cut over process, it is expected the VK5RWN connectivity to the world wide D-STAR network will be interrupted a number of times over the coming weeks.  We ask that regular users of the D-STAR system to be patient and understanding while these upgrades are in progress.
As changes to VK5RWN occur, more information will be provided by both the Local VK5 Broadcast medium and the AREG website.
73, Ben VK5BB