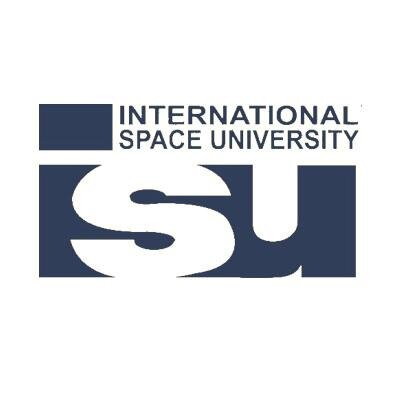 For the past 4 years, AREG has been involved in the International Space University's Southern Hemisphere Space Studies Program (SHSSP) through the launching of High-Altitude balloons – this year was no exception! The Stratospheric Balloon component of the SHSSP allows participants to get hands-on experience in planning and conducting a high-altitude balloon launch. Previous years flights have seen the launch of camera payloads, various sensors, and lots of mission patches!
This year, participants were split into three teams – Earth Observation, Sensor Payload, and Mission Planning. Their roles were as follows:
Earth Observation Team – Calculate the parameters (field of view, resolution) of the payload cameras, and determine the achievable imaging resolution (in metres) available at various points throughout the flight. After the flight, use the captured imagery to improve the resolution of freely available satellite imagery ('pan sharpening'). This team was lead by Professor David Bruce, from the University of South Australia.
Sensor Payload Team – Integrate a collection of sensors (IMU, Temperature, Humidity, Pressure) with an Arduino micro-controller, and log the collected data to a SD card. Package the sensor payload into a box suitable for launching on the flight, then once the payload has been recovered analyse the data. This team was lead by Dr. Justin Karl, from NASA.
Mission Planning Team – Using measured payload weights, determine the appropriate parachute/balloon sizes and the amount of lifting gas (helium) required to meet flight objectives, then perform predictions of the flight path in the lead-up to launch. On the launch day, assist with launch preparations, including payload assembly and balloon filling. This team was lead by Mark Jessop (VK5QI).
All of the preparation activities occurred over workshops in the week prior to launch, guided by the team leads. By the Thursday before the launch the mission planning team had decided on a flight profile targeting a burst altitude of 36km. The sensor payload was completed and tested the night before launch.
The following payloads were launched on this flight:
SHSSP Sensor Payload, containing various sensors including an Inertial Measurement Unit, temperature/pressure/humidity sensors, and a smoke particle detector.
Nadir-Facing Imagery – A Wenet imaging payload transmitting on 441.2 MHz, with a downward (nadir) facing camera. This payload also contained mission patches for the SHSSP participants, and a collection of seeds (corn and watercress), to see if they would still germinate after being exposed to intense cold throughout the flight. (Spoilers: Yes they did!)
Outward-Facing Imagery – A Wenet imaging payload transmitting on 443.5 MHz, with an outward-facing camera, to capture the classic black-sky horizon photographs throughout the flight.
Vaisala RS41 Radiosonde – A stock radiosonde, transmitting on 402.5 MHz (with permission from the Bureau of Meteorology), capturing calibrated temperature and humidity data for comparison with the SHSSP Sensor payload.
Horus Binary (4FSK) Telemetry – Our new standard telemetry payload, transmitting 100 baud 4FSK on 434.660 MHz. This was the primary tracking payload for the flight.
Backup RTTY Telemetry – A legacy 434.650 MHz 100 baud RTTY tracking payload, in what may be its final flight!
Flight Termination Payload – Remotely controllable payload, enabling manual termination of the flight if required.
This year saw the use of a new launch site at Taylors Winery, just outside of Auburn in the southern Clare Valley region. While being further away from Adelaide, this site offers advantages in that we have much greater flexibility in what flight profiles we can fly, unlike the Mt Barker launch site where we can essentially only launch to the east. As this area is within RAAF Edinburgh restricted airspace, a new agreement with CASA had to be obtained, requiring us to coordinate our activities with the Edinburgh Tower (453 Squadron). Thankfully there was very little activity in the area on our launch day, and launch approval was granted with no issues.
The AREG and SHSSP teams started to assemble at the launch site around 10:30AM, well ahead of the planned launch time of 12:45AM. The weather was perfect – a nice sunny day, not too hot, and with only light winds.
A few payload issues were encountered in the lead-up to launch:
A critical wire broke in the participant-built sensor payload, and could not be repaired on site. Thankfully there was a pre-built backup payload in the same box so data could still be gathered.
The downward-facing camera payload failed shortly before launch, and did not take any images during the flight. It did transmit a continuous carrier throughout the flight, which did cause confusion at a few receive stations!
Ground winds did increase somewhat just prior to launch, but not enough to cause issues, and the balloon and payloads were released slightly after the planned launch time, at 12:53 AM.
The balloon and payloads ascended to a higher-than-expected altitude of 37936 metres before bursting and landing to the east of Tarlee.
[table id=37 /]
Thanks to all those who assisted with the launch, in particular the SHSSP mission planning team who did a great job with balloon wrangling!
Live Wenet Imagery
Once again the Wenet payload (at least, the one that was working!) showed its worth by capturing some amazing images throughout the flight:
This slideshow requires JavaScript.
A big thanks to those running receive stations for the Wenet imagery! If you would like to set up a receive station for the next launch, information on how to set up using a RTLSDR and a Linux computer is available here.
[table id=36 /]
Comms Bus Ground Station
To ensure we would have good reception of the imagery downlink, Peter VK5KX and Matt VK5ZM set up in Peter's bus at a high spot to the west of Tarlee, with a high gain tracking antenna. Peter and Matt were able to receive telemetry from just after release, all the way down to landing.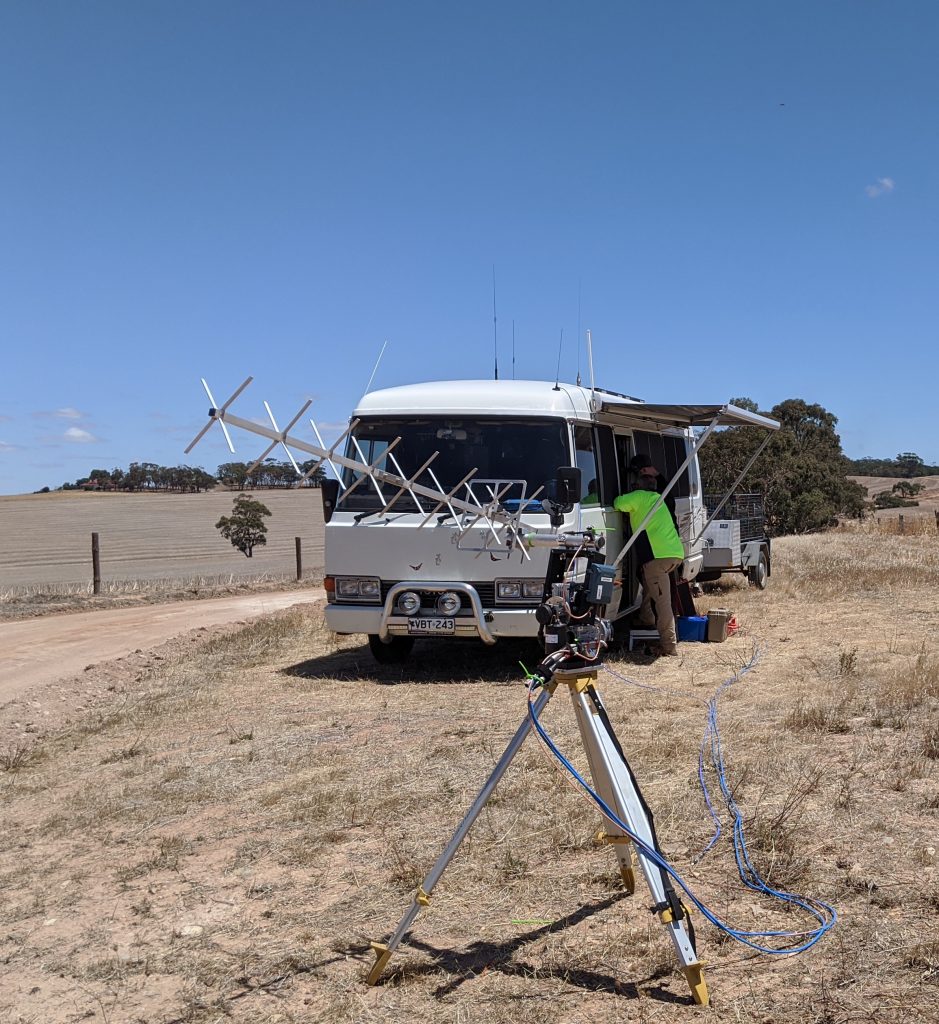 Chase & Recovery
This flight had the most chase teams we've seen in a while, and it was great to see a few new faces out on the hunt. The teams consisted of:
Mark VK5QI, Adrian VK5QU and Tina
Andy VK5AKH, Grant VK5GR, Drew VK5XFG and Dennis VK5FDEN
Derek VK5RX, Derek VK5TCP and Steve (not yet licensed, but he's working on it!)
Liam VK5LJG and Terry VK5ATF
Steve VK5ST
Most of the chase teams were at the launch site, and set off shortly after launch, with the exception of Steve VK5ST, who travelled up from the Barossa region. Derek and Liam's teams headed out into the field to test out their chase car software and equipment, while Mark and Andy's teams dropped in to see Peter & Matt at the bus while they waited for the balloon to burst.
As all of the chase teams were running the same software and using the same flight data, they naturally converged on the predicted landing area, where they were able to watch the payloads descend the last few hundred metres to a soft landing in a recently cut  paddock. Recovery followed shortly thereafter, with all payloads in good condition.
Tracking & Telemetry Statistics
We had a good showing of telemetry receivers this flight, with the usual suspects, along with a few new callsigns – including some from interstate! Thanks to all listeners who upload telemetry – your contributions ensure we have live tracking for all those following the flight online.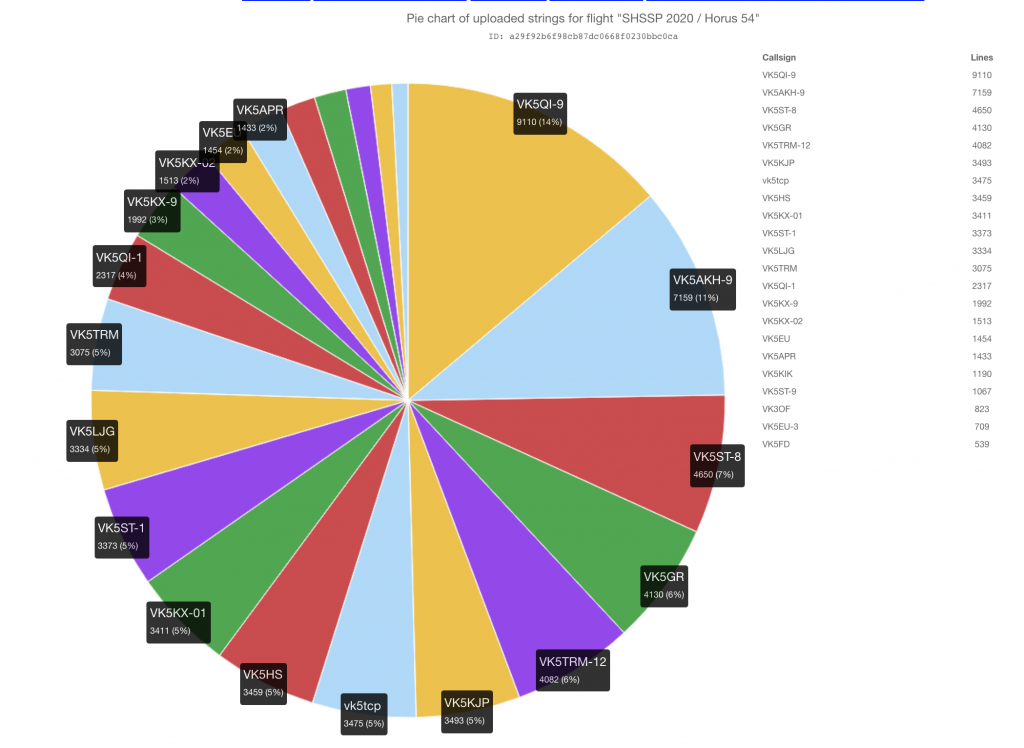 RTTY Statistics
[table id=34 /]
Horus Binary Statistics
[table id=35 /]
As the Horus Binary payload has been performing so well, we are hoping to retire the RTTY payload sometime this year. To assist with this, we will be launching a few small Horus Binary-only flights so that listeners can test out their tracking systems. Information on how to decode the new telemetry is available here.
Conclusion
Even with the payload failures this flight is still definitely considered to be a success! The SHSSP participants enjoyed the experience, and were able to obtain the necessary data for their post-processing activities.
2019 was a bit of a slow year for Project Horus, with only 2 launches. We are always looking for new payloads to launch, so if you have an idea, consider submitting it for the member payload launch program!