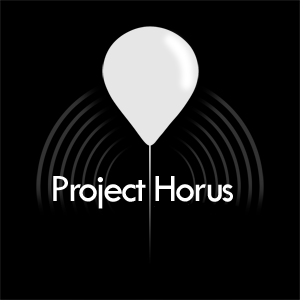 AREG finally had the weather smile on us today with a near textbook launch for Horus 43. This flight, conducted for Rostrevor College through LaunchBox, had been previously delayed multiple times due to either ground conditions, upper atmosphere conditions or both, so it was great to see it finally in the air.
Ground Preparations
The ground crew saw some new faces get involved today which was great. Balloon filling and handling was undertaken by Mark VK5QI, Darin VK5IX, Gary VK5FGRY, Grant VK5GR, Will VK5AHV, Marcus VK5WTF and Kim VK5FJ. Filling and liftoff went without a hitch!
Payloads
The payloads flown on this flight included:
100bps RTTY FSK Telemetry Beacon
LoRa Telecommand
Wenet Imaging
LaunchBox Student Experiments
The images collected from Wenet were again spectacular – we never get tired of looking through what the balloon can see during it's flight.
On the Ground before Liftoff
Ascent
This slideshow requires JavaScript.
Landing
Note how close some of the shots of the River Murray are towards the end of this set!
This slideshow requires JavaScript.
Chase & Tracking Teams
Two primary chase teams set out this time to recover the balloon payloads. Mark VK5QI lead the first team with Gary VK5FGRY and Will VK5AHV, while Darin VK5IX and his son headed out in the second.
Marcus VK5WTF meanwhile carried out his first shakedown attempt at kitting his vehicle out as well. After launch, Marcus headed to Bear Rock lookout near Palmer to join Peter VK5KX who again provided our primary Wenet downlink station. Grant VK5GR also paid Peter a visit and got to see the ground tracking side of the operation for the first time! We were also visited by Tim VK5ZT who decided to pay us a visit – great to see you out and about Tim!
Recovery went well in the end, with the teams being there for landing. They captured photos of the balloon moments before touchdown.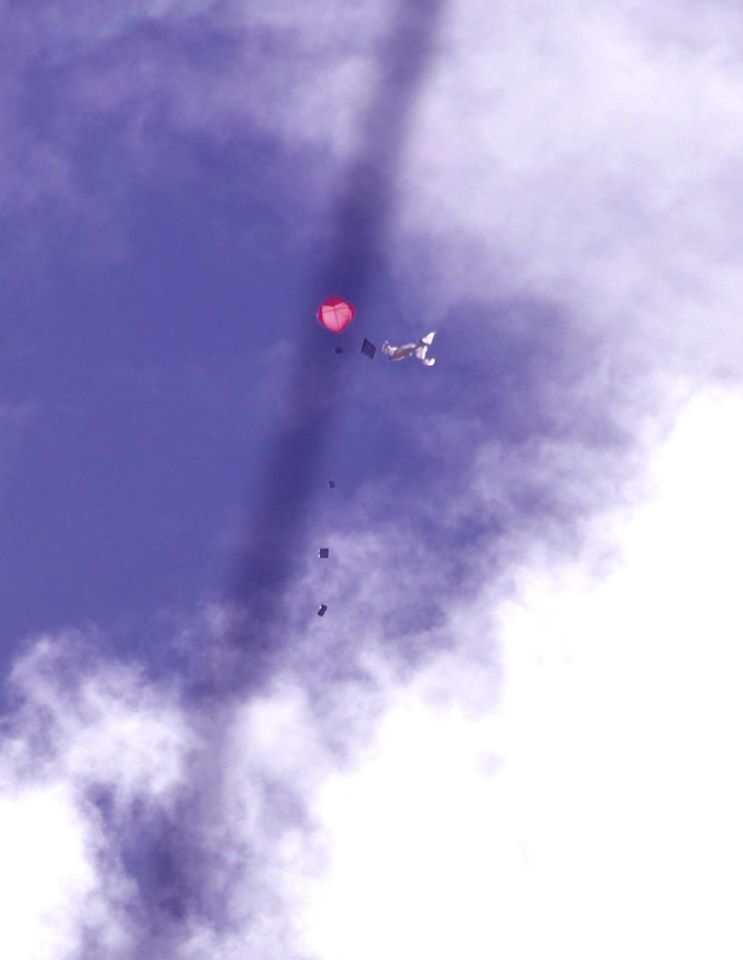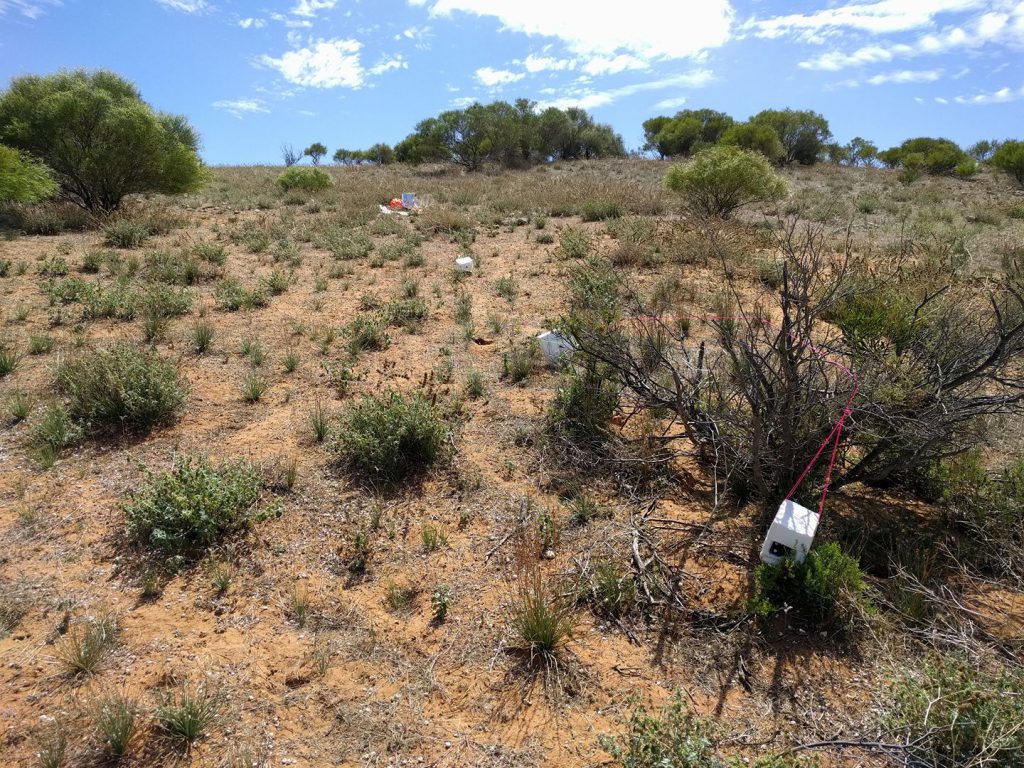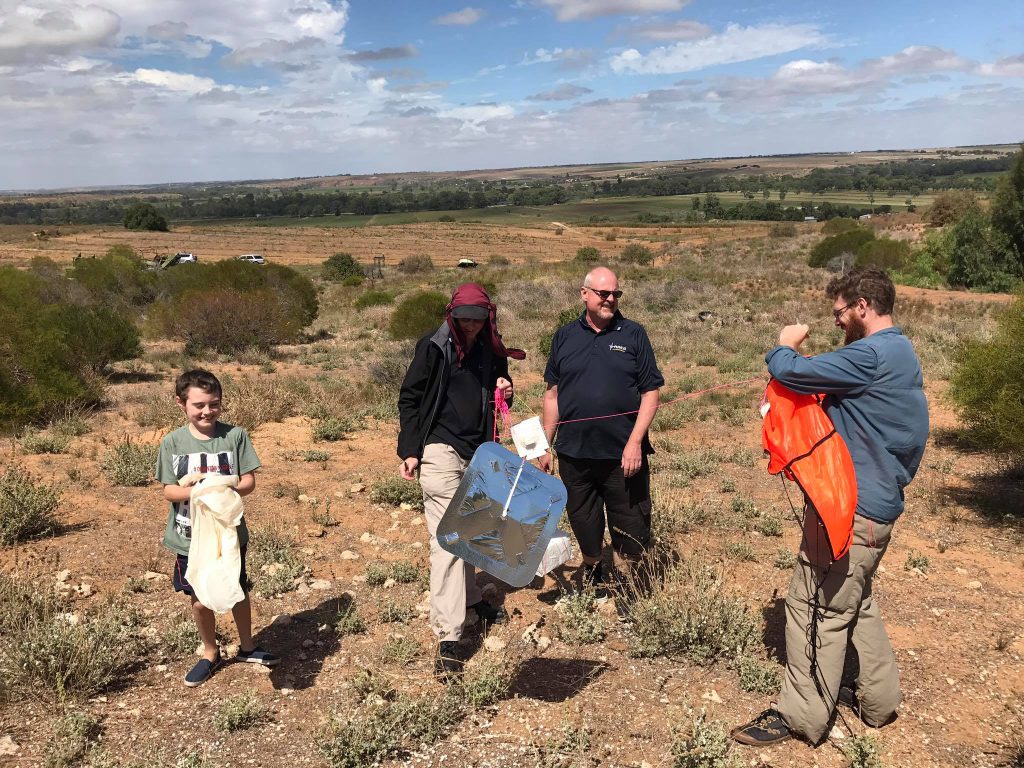 Tracking Network
The tracking network continues to grow as well. We saw some new ground stations participate in collecting the Wenet image telemetry for the first time this flight! Stations who contributed to the image collection this time included:
VK5FJ, VK5QI, VK5EU, VK5KX, VK5DF
Welcome aboard to our first timers!
On the RTTY tracking side, there was a large group of participants. The following give you an idea of the magnitude of each station's contribution – some from as far away as 300km from the launch site!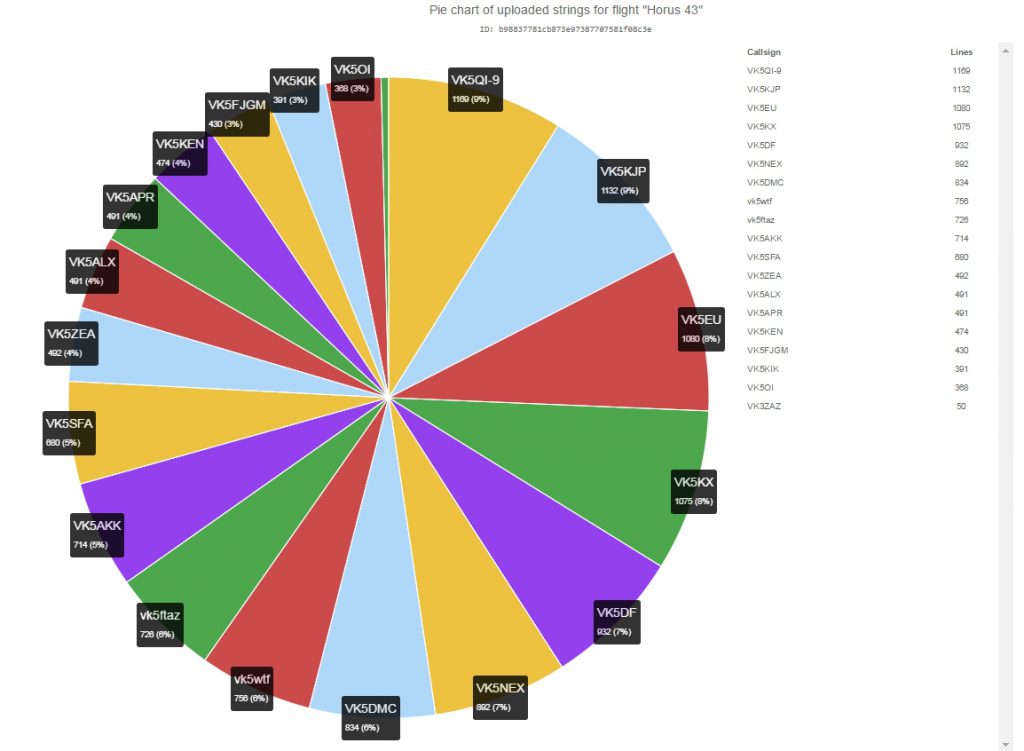 Flight Path
The flight path itself was pretty much textbook, with one minor wrinkle. It was planned for the flight to exceed 28-30km, however this time the balloon burst early. This caused some tense moments during landing when it started getting very close to the River Murray! There were some thoughts that it might go swiming at one stage, however thankfully that was averted.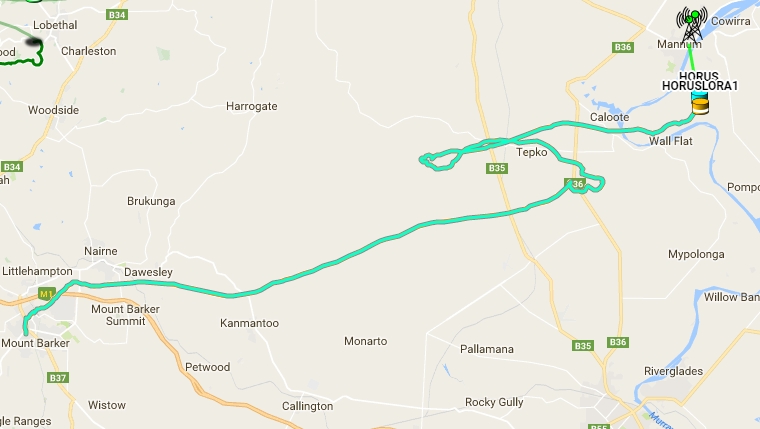 Flight Statistics
[table "" not found /]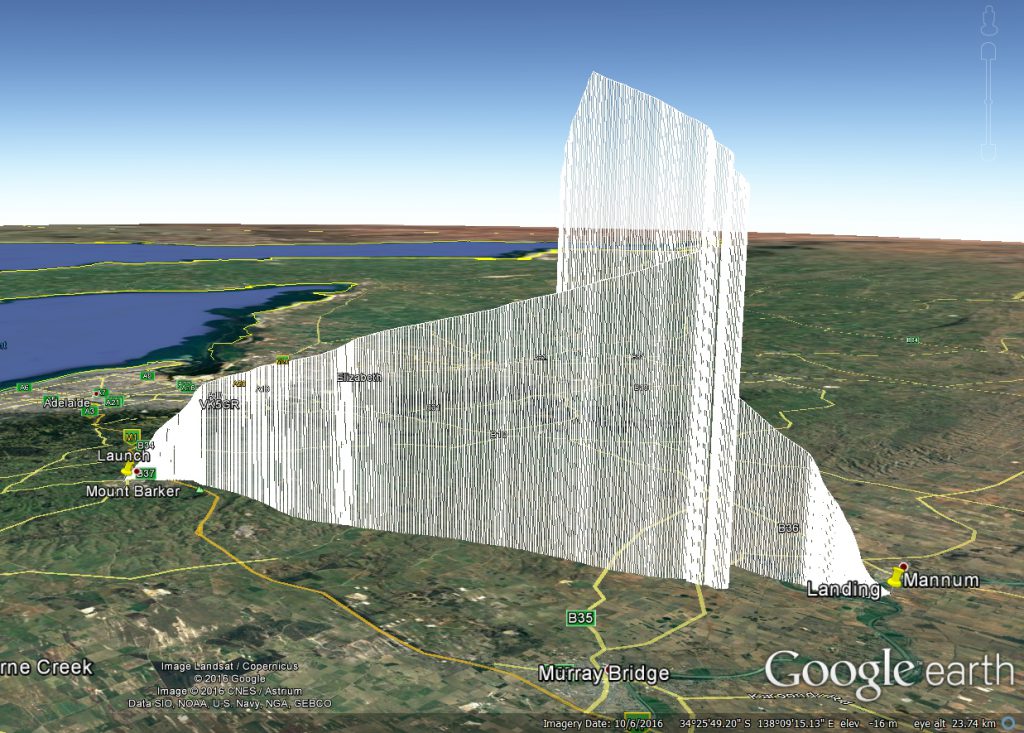 Conclusion
Another successful flight and one we are happy to finally be able to complete.
Til next time – 73 from the Project Horus team