The fourth attempt to Fly Horus 43 is going to be made for LaunchBox and Rostrevor College this coming Sunday. The predictions look good and the ground conditions are currently forecast to be favourable. This time we hope to have a successful liftoff!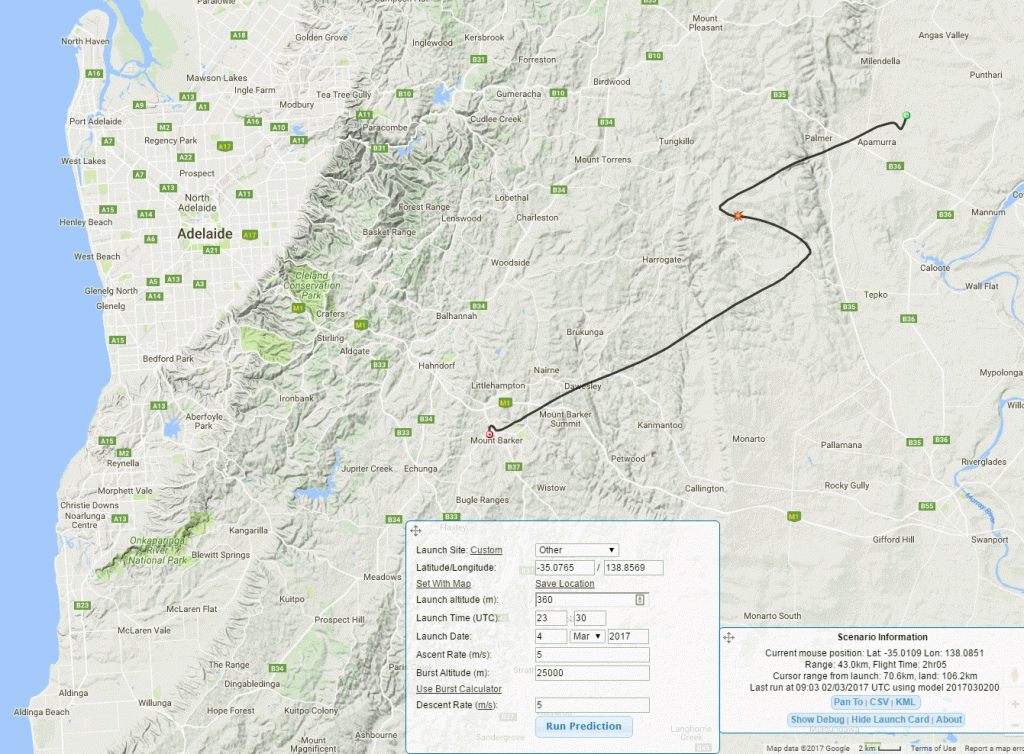 Tracking by stations in Adelaide and beyond will again prove most valuable for the flight. Beacons to look for will be:
RTTY 100 bps 7N1 telemetry – 434.650MHz
Wenet Imagery – 441.2MHz – Images can be seen (here).
Tracking will again be available via www.habhub.org
Liftoff is planned for 10.00am Sunday morning.
More information will be posted as we get closer to liftoff!