The Amateur Radio Experimenters Group is pleased
to announce that it has been invited back to participate in the International Space University's Southern Hemisphere Space Studies Program (SHSSP) for 2017.
This year, the club will be extremely busy with plans to simultaneously launch two balloons from two launch

sites. This means double the number of payloads to track and double the fun for the launch and tracking teams as well!
---
Flight Times / Locations:
Horus 41 – McLaren Vale – 10:00am ACDT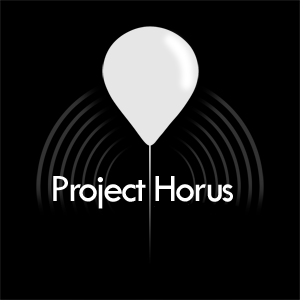 RTTY Telemetry: 434.650MHz 100 bps
Wenet Imagery Payload 441.2MHz 115Kbit/s
Horus 42 – Mt Barker – 10:00am ACDT
RTTY Telemetry: 434.075MHz 100 bps
Wenet Imagery Payload: 443.5MHz 115Kbit/s
Both balloons are intended to be launched simultaneously! Listen on the VK5RSB 70cm repeater for the launch coordination.  Tracking details for RTTY payloads can be found here (click).
[wpgmza id="12″]
Launch Site Map
---
Payload Information
The university project this year is using the Wenet payload designed by Mark VK5QI to accommodate 2 cameras taking alternate photographs, both facing downwards. One will be shooting in the visible light spectrum while the other will be photographing the IR spectrum. Additional telemetry is now being included also, with an Inertial Measurement Unit on board giving payload orientation data. The hope is to combine the data from both balloons into a stereoscopic representation of the terrain and vegetation below.
All of the images are being collected live and will be available via the Internet (watch this page for details closer to the day).
---
How to get involved?
Visitors are welcome at the launch sites on Sunday morning. AREG members are encouraged to dress in their club apparel as there will (hopefully) be lots of media around, at least at the McLaren Vale launch site at Serafino's Winery.
You can get involved in tracking the flights from home. The more stations involved, the better! We will have our hands full with two balloons in the air so help from ground stations collecting telemetry and forwarding it to the Internet for us.
For the adventurous, you may also like to get involved in receiving the Wenet transmissions and receiving the pictures directly! All you need is a Linux based PC running Ubuntu 16.04 RX, an RTL-SDR Dongle, a preamplifier (because the RTL-SDR needs all the help it can get) and a suitable UHF 70cm antenna.
Details of the receive system are given on Mark VK5QI's GitHub page: https://github.com/projecthorus/wenet
---
If you would like more information, contact the president, Matt VK5ZM@wia.org.au
More news as the launch gets closer and details are confirmed. We wont know with reasonable certainty that we are flying until ~48hrs before liftoff.