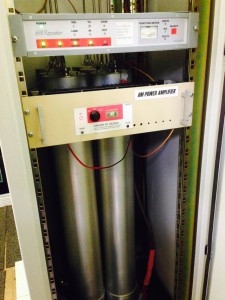 The VK5RSB 6m repeater is once again off the air.  We suspect that the temporary antenna has failed, most likely taking the power amplifier with it again.
The AREG is currently looking to buy a new commercially made co-linear 6m antenna, we have received quotes to replace the antenna for A$500.
The AREG would welcome any donations to the antenna replacement by regular users/contributors.  There's a donate button on the front page of our website, simply place "VK5RSB 6m" in the relevant field when prompted to let us know what the donation is for.
Those users that have already donated we offer our thanks !   Without your support this repeater would be off air for a much longer period.