UPDATE: This balloon has now burst and landed 60k to the east of Bendigo. Thanks to everyone for tracking! The following callsigns were recorded as contributing telemetry:
VK2PNH, VK3AH, VK3BQ, VK3DA, VK3DNS, VK3EEK, VK3FUR, VK3IK, VK3JED, VK3JL, VK3JUG, VK3MB, VK3OF, VK3OHM, VK3TNU, VK3UKW, VK3YD, VK5BRL, VK5HS, VK5IS, VK5LJG, VK5PE, VK5QI, VK5TRM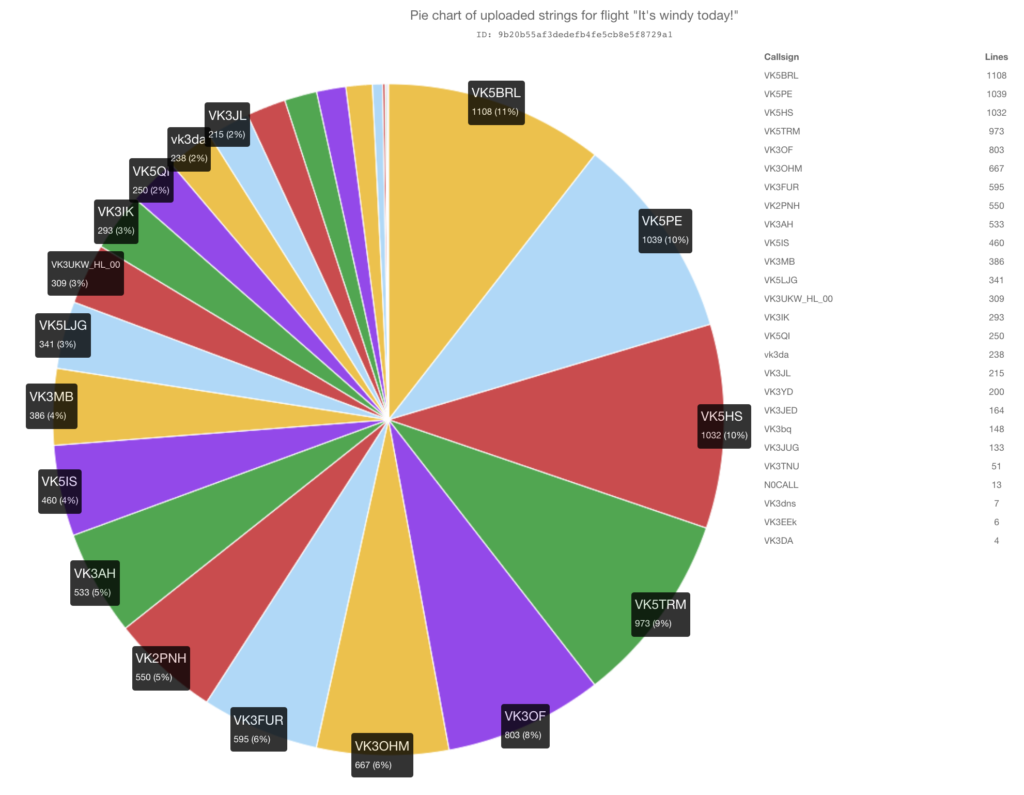 Here's some entertainment for the VK3s & Southern VK2s/VK1s this weekend – I've sent another pico balloon (30 grams) careening towards the east, currently doing >280 kph!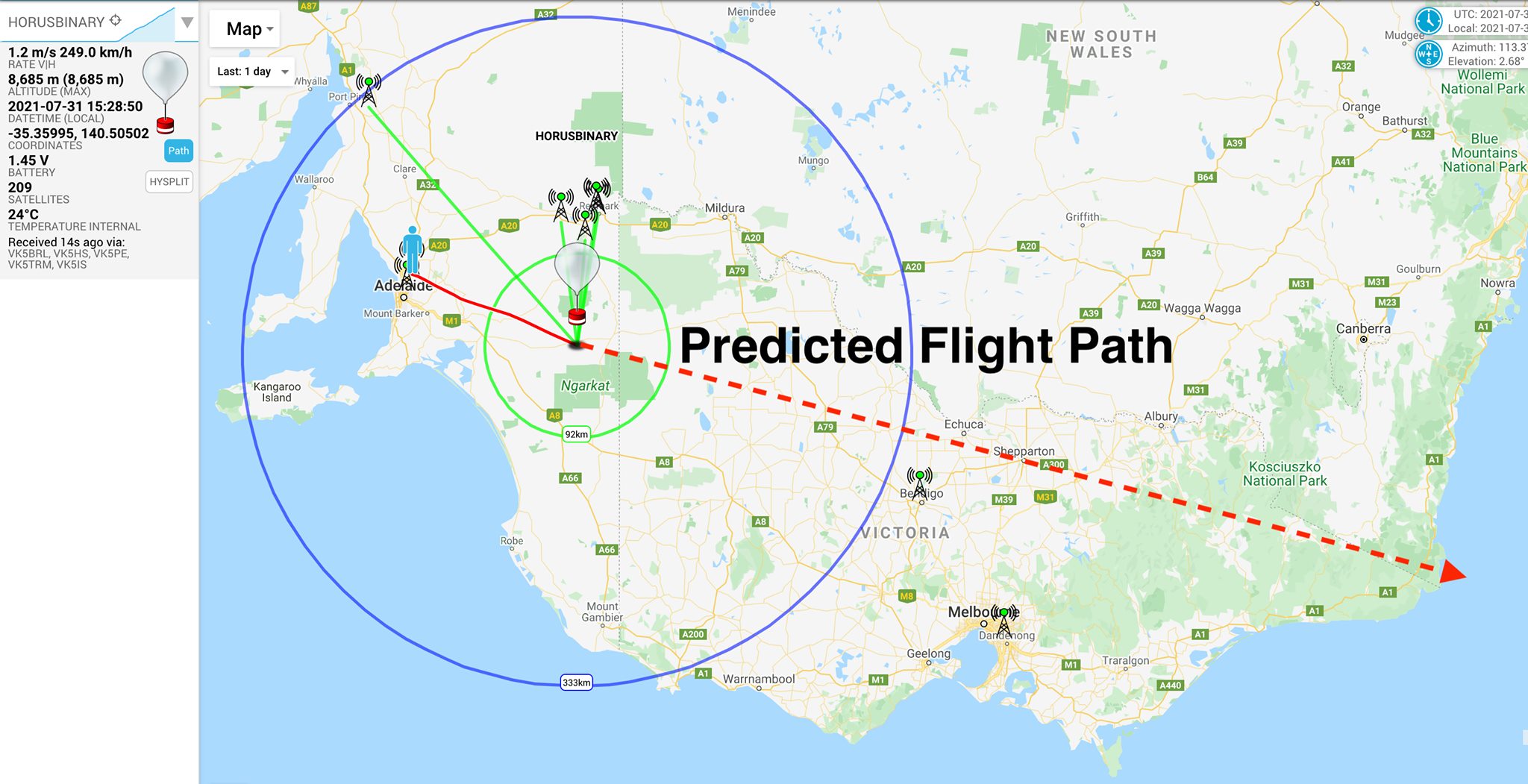 If it ends up floating as intended (and it might not, these things are finicky…) then it should keep heading past Melbourne and off towards the east coast.