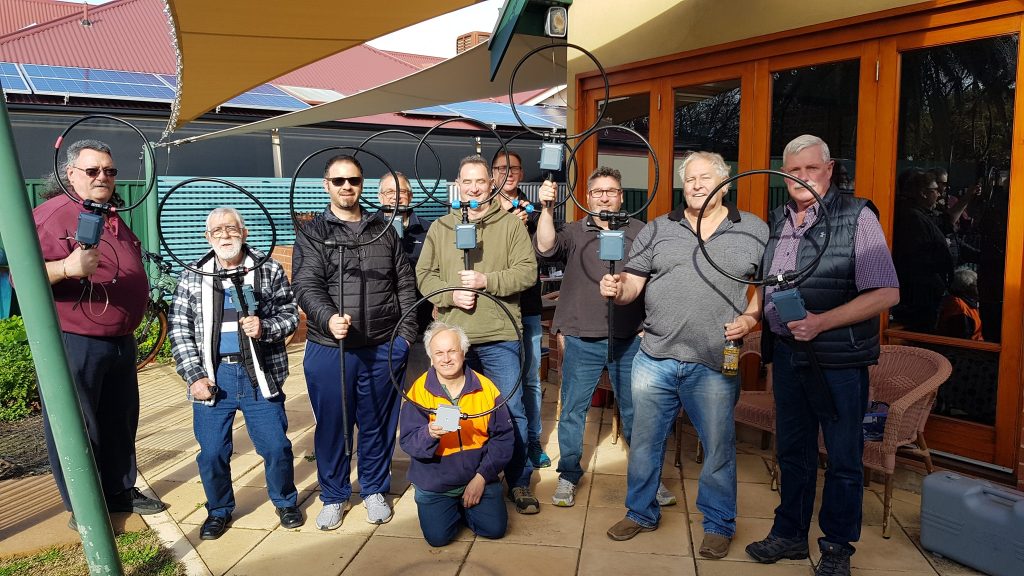 On the 22nd of August 2020, members of the Amateur Radio Experimenters Group met at the QTH of Chris VK5CP for a small hand held magnetic loop construction day. 
The antenna uses the rugged Mini-Kits EME234 Magnetic Loop Antenna module to balance the loop and provide impedance transformation to 50Ω to allow the antenna to feed receivers directly.
Being balanced, these unshielded magnetic loops provide very deep nulls which allow the user to pinpoint sources of interference very accurately.
LDF-450 coaxial cable was used for the loop conductor for improved efficiency and standard plastic plumbing fittings made up the mounting hardware.
Everyone enjoyed success in construction efforts and went home with their own hand held magnetic loop antenna.  A great afternoon was had by all!
Thanks to Chris VK5CP for his hospitality and Jeff VK5AC for BBQ duties..