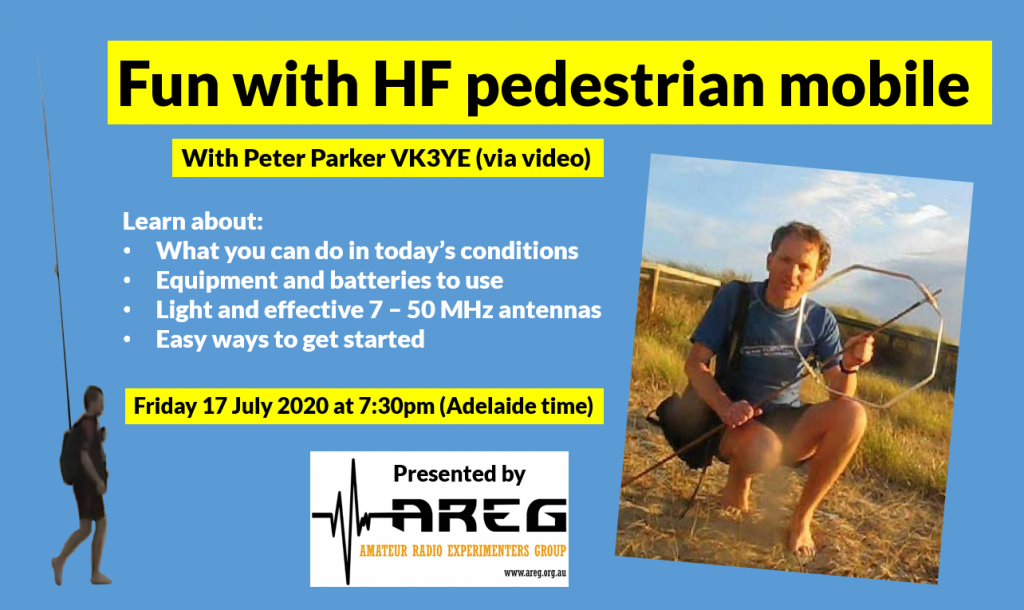 AREG is pleased to announce that our next guest speaker will be Peter VK3YE who will talk about operating on HF Pedestrian Mobile!
The date: Friday July 17th – 7.30pm ACST
For members, the meeting will again be held via Zoom streaming on the internet. We will again bring a visitors live stream  via YouTube as well. (YouTube Link Here).