Mark VK5QI in conjunction with David VK5DGR undertook the Horus telemetry test flight today and were met with roaring success. Here is a short photo blog of the day's events.
---
100g Totex Ceiling balloon, approx 500g of neck lift.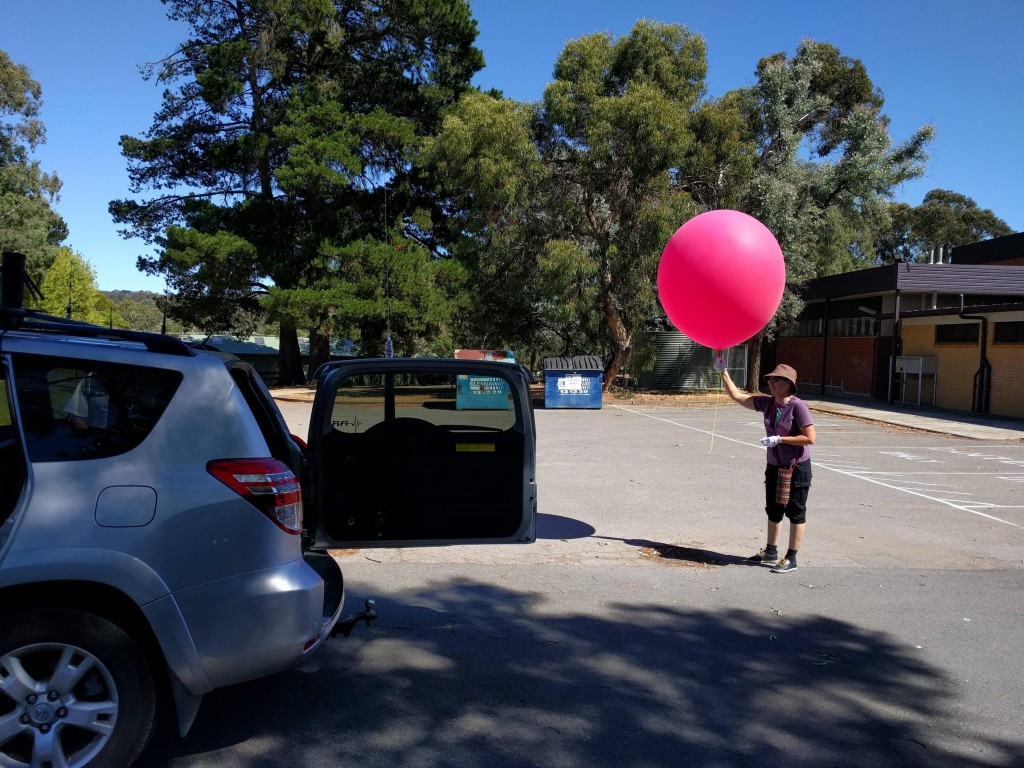 ---
Launch!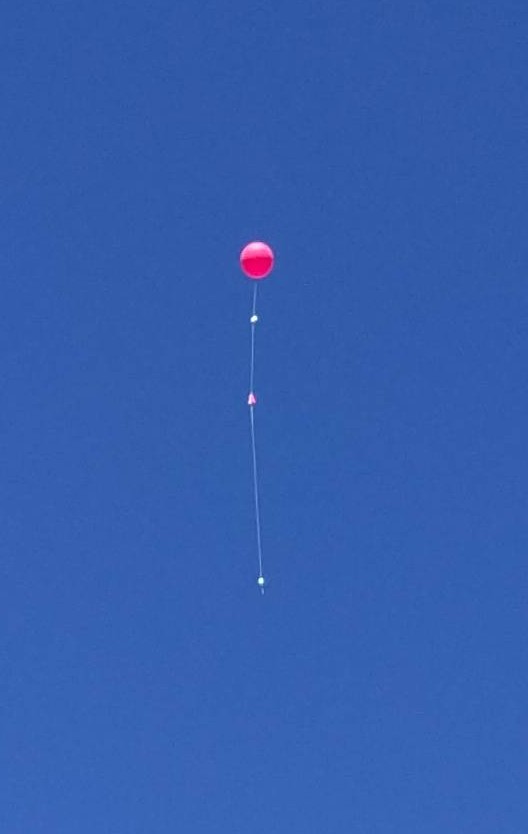 Cutdown payload just below the balloon (cutdown capsule just above the cutdown payload, though it's not really visible in this picture). Below that is the parachute, and far below that is the RTTY payload.
---
Tracking from Pt Lincoln!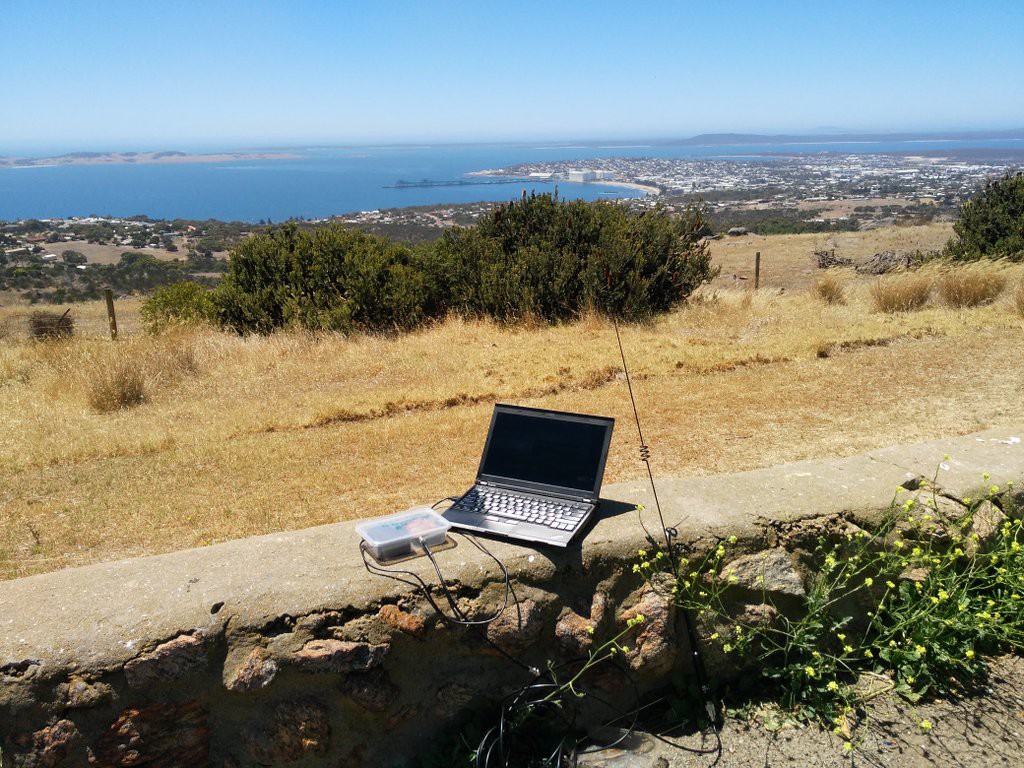 Joel Stanley (VK5FJMS) was tracking from Winters Hill in Pt Lincoln, and was able to 'ping' the payload using a fairly modest antenna setup.
---
Horus Messenger!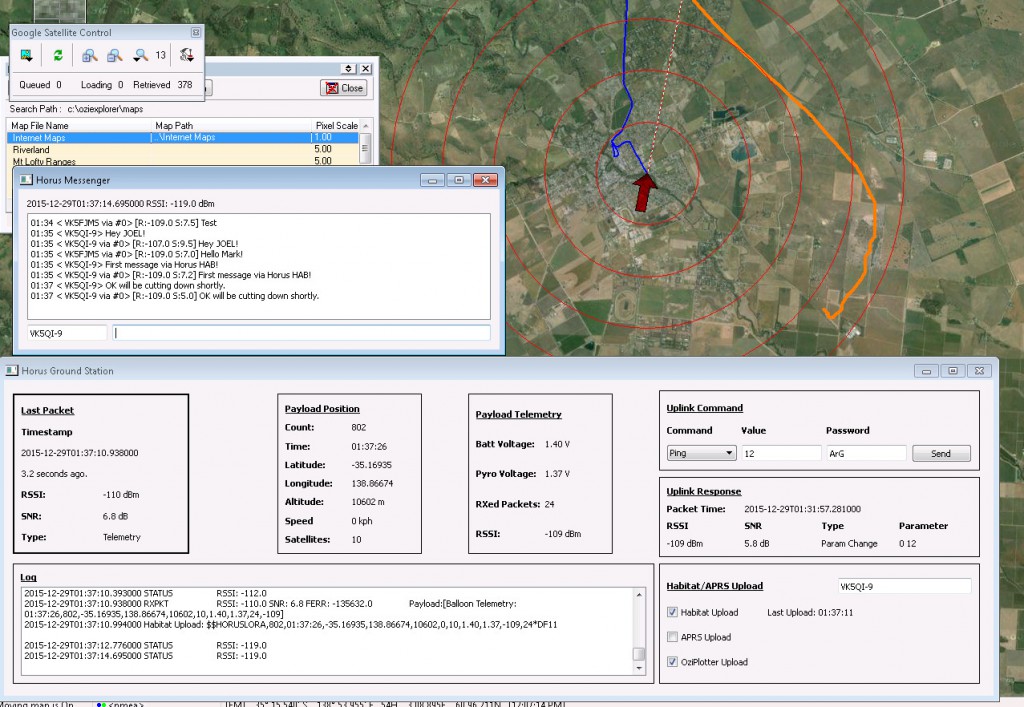 Screenshot of the 'Horus Messenger' software in operation. This allows us to transmit text messages from the LoRa 'ground stations', which are then digi-peated by the balloon payload. You can see a brief chat between myself and Joel.
---
Cutdown time!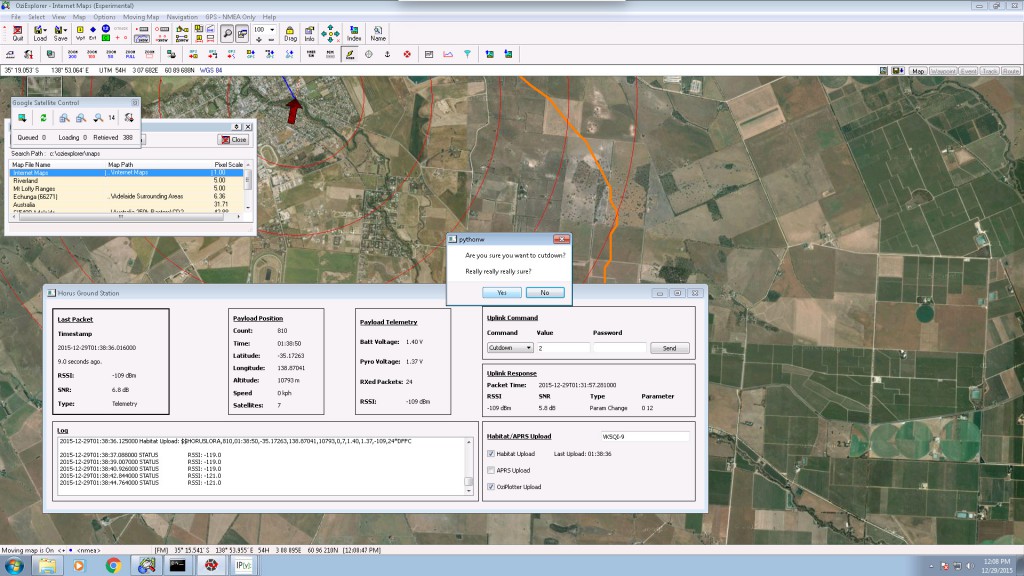 Do I really really want to cutdown? Yes, yes I do!
---
Landing Site Map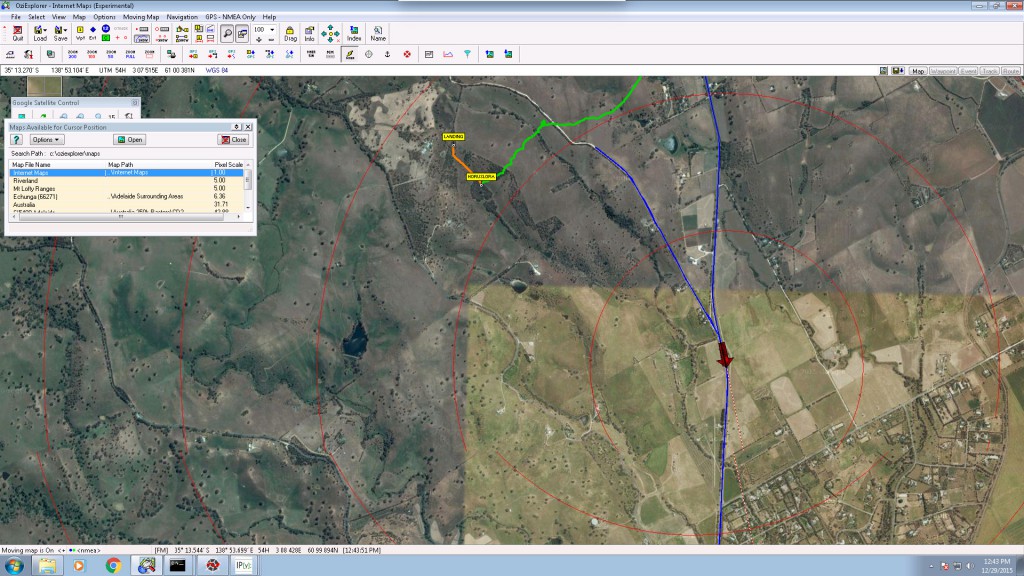 (With us heading back to a road that gets us closer to the landing site)
---
Landing Site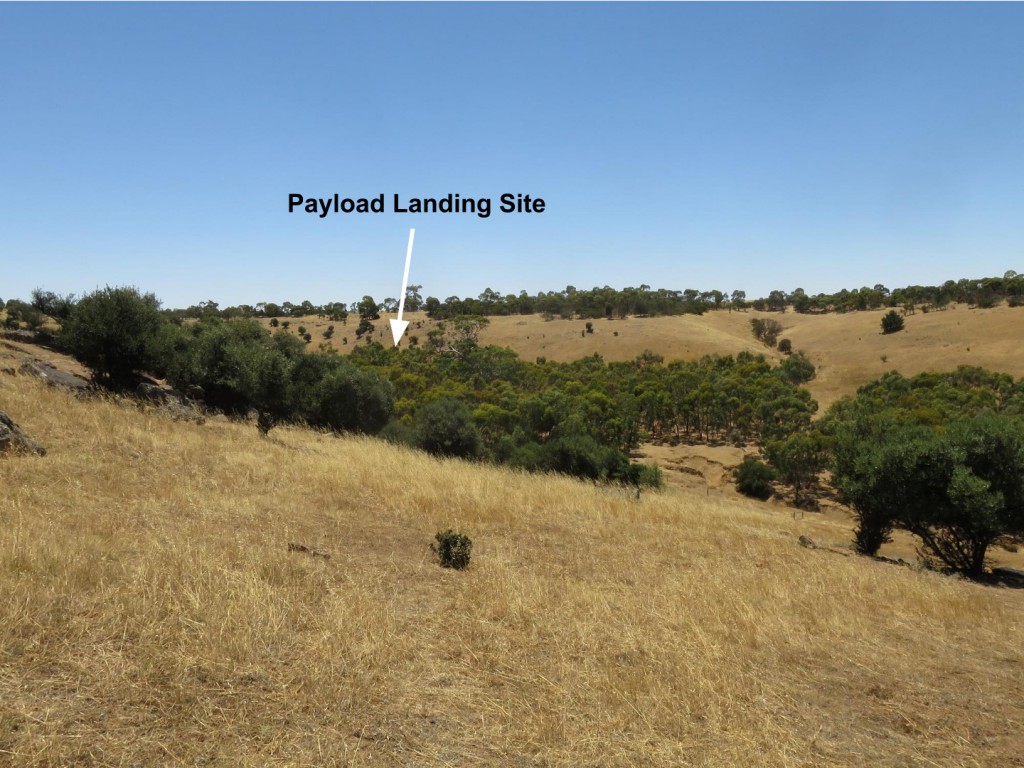 Lots of gum trees. The landowners (Alex and a nice lady who's name I can't remember) were very nice retired couple, who assisted us in getting to the landing site through a number of sheep-filled paddocks.
---
Quad-Bike Assist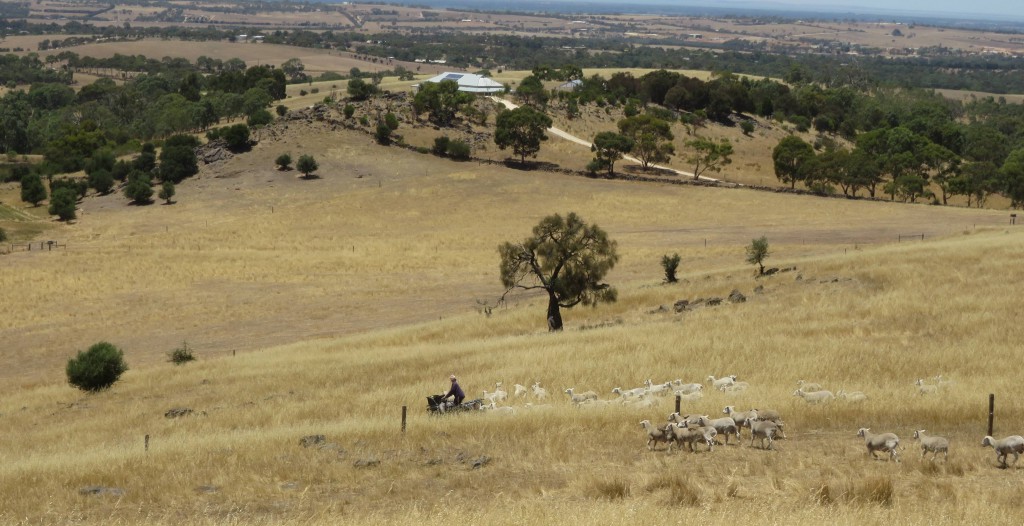 One of the landowners driving down to open some gates and disable some electric fences for us.
---
David (VK5DGR) DFing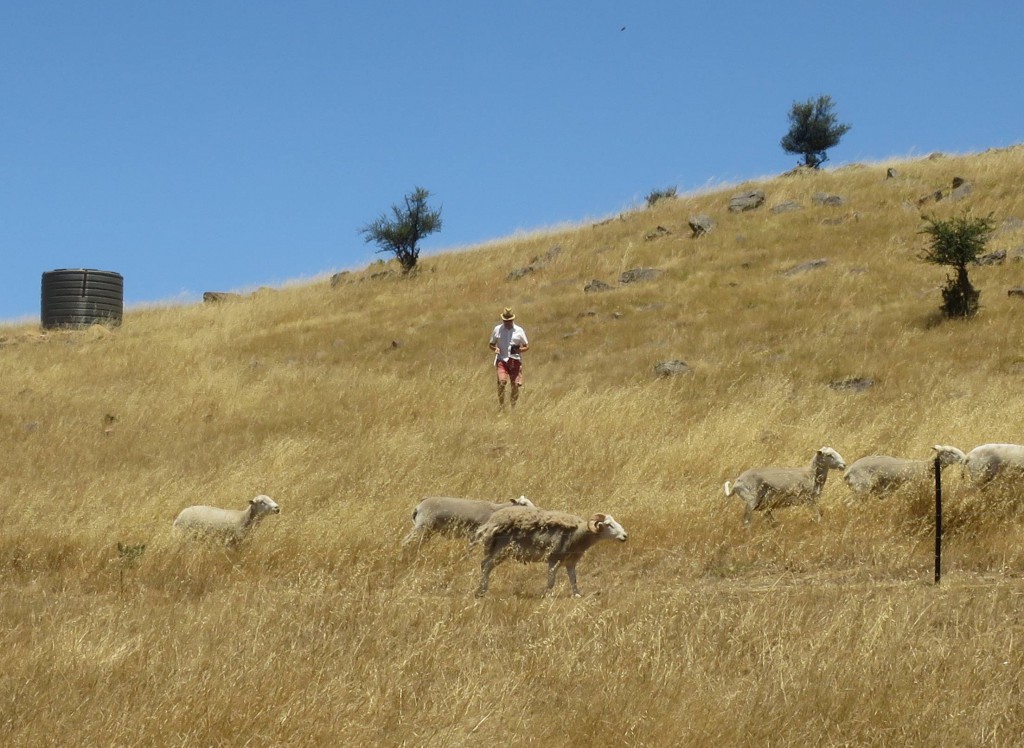 David Rowe doing some direction finding on the RTTY payload. Also sheep.
---
Recovered!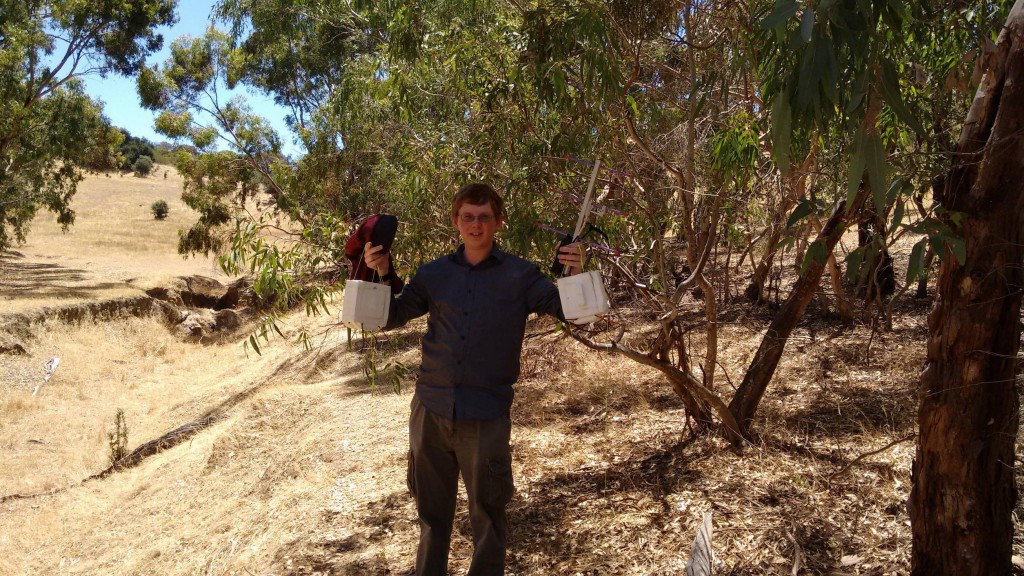 The payloads were found hanging from a gum-tree, about 2m above ground level.