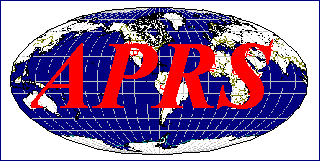 One of the experiments AREG members wanted to try was to see how APRS would fair tracking various assets across the RPM200 event. The idea was to see how much of an improvement we could gain in our situation awareness capabilities back at net control.
To facilitate this, the AREG built and configured 5 Byonics based TinyTrack3's which were mated to 5W handhelds. Each of these were installed in one of the safety boats as well as various vehicles, which were run as unattended packet radio stations under the club callsign VK5ARG (in accordance with the amateur LCDs).
The biggest challenge we faced was providing enough coverage of the river. This stretch of the River Murray is in many places bounded by 20-40m high cliffs making even VHF radio access difficult, especially for small 5W trackers.
To get the position information back to the communications centre, various members then established mobile IGates from their vehicles or accommodation, which supplemented the local full time gate provided by Larry VK5LY in Renmark. This allowed the received packets to be forwarded into the APRS-IS network from various points along the river.
Members also set up their vehicles as WIDE1-1 local digipeaters whilst they manned checkpoints to provide additional coverage in places where access direct to an IGate or the local VK5RLD APRS digipeater was not possible.
Back at the communication centre, the combined feed was able to be monitored either directly from RF or the APRS-IS backbone via websites like www.aprs.fi
The Results
Coverage was surprisingly good for most of the event. A couple of problem areas were identified where we may look at putting temporary digipeaters next year, however overall we were most impressed with what could be achieved with 5 Watts.
From the perspective of how this contributed to the event, on at least one occasion it proved invaluable when a fuse blew on the VHF radio on one of the safety boats, Despite that failure, the APRS kept running, allowing us to track the boat in question to a point on the river where we could send one of our service technicians to solve the problem.
Overall, while theoretically we understood what it should mean to have access to this sort of near real time information, there is nothing like the experience of operating in net control and literally having it available at our fingertips. It is one aspect of the event we are definitely going to look to improve for next year!