The VK5ARG activation during the CQ WPX Contest and the VK5 Parks award activation by VK5QI and VK5AKH are underway now from the Coorong National Park. The bands are jumping and the team is having lots of fun camping out under the stars.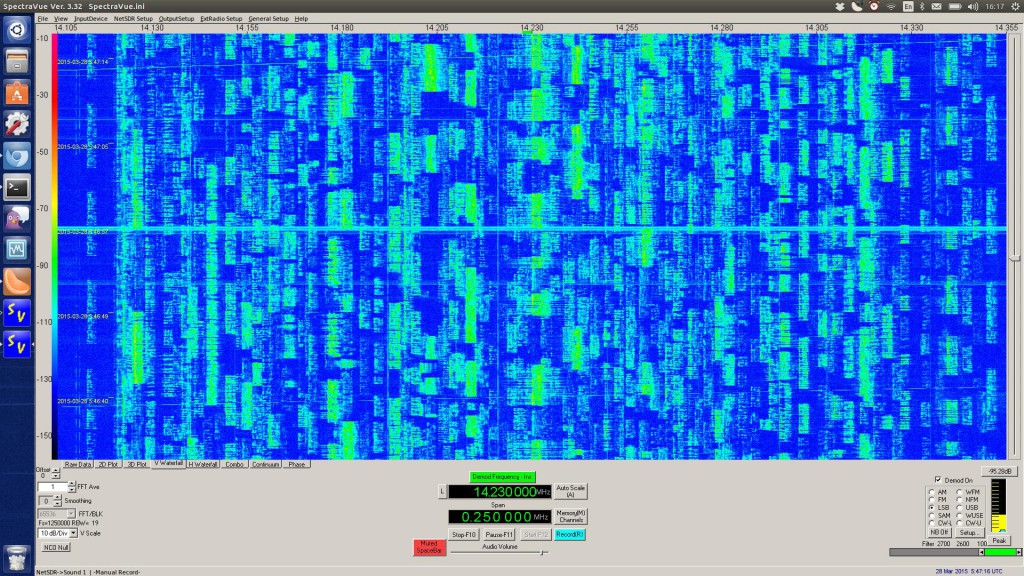 20m is alive with activity during the contest, as can be seen from Mark's SDR screen capture here. Not a lot of room on 20m when this was captured!
All the best boys and enjoy yourselves.