Journey's End
The joint EARC, NERC and AREG activation of the Para Wirra Recreation Park for the 2015 John Moyle Memorial Field Day contest has been a roaring success. It was great to see so many people from all of the participating clubs come along and pitch in with manpower and equipment. Most of all it was clear that everyone who came along had a lot of fun and got to play a LOT of radio…
Thanks must also go to the Wireless Institute of Australia who granted access to the state WIA callsign VK5WIA for the event. It was great to unite all three clubs under the state banner.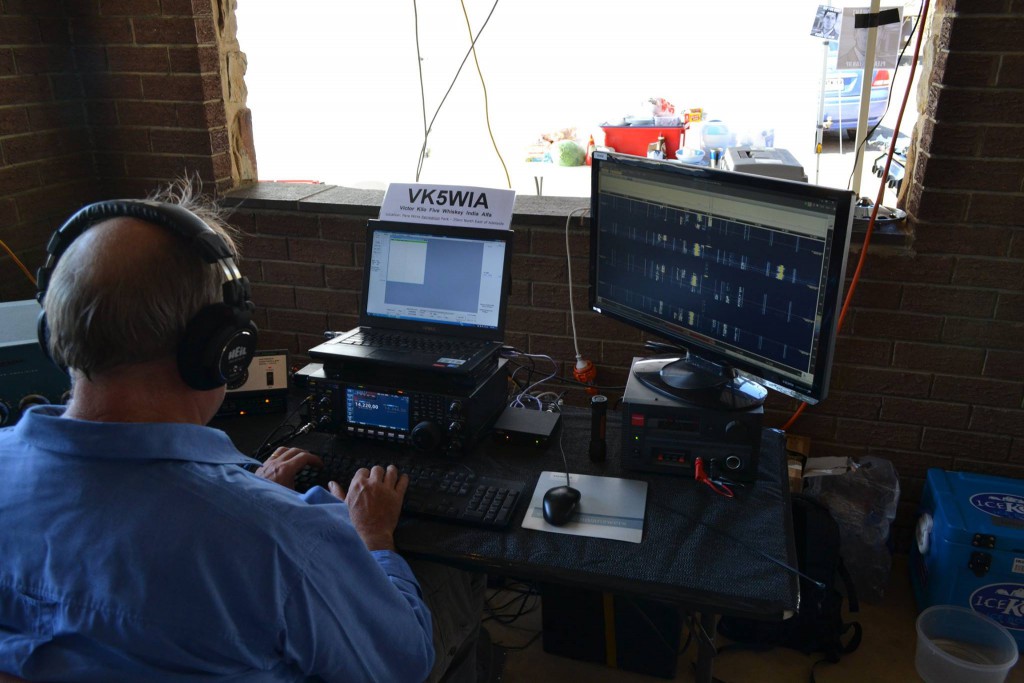 At the end of the event, VK5WIA/P had worked a total of 1141 stations in 24 hours with the breakdown band by band standing at:
160m: 5
80m: 92
40m: 564
20m: 319
15m: 148
10m: 13
We now look forward to submitting our logs and seeing how we went.
Thanks Everyone
A big thank you to the contest "master", Andrew VK5AKH, who rallied all of the equipment and man power from many sources across both clubs into a cohesive station, along with help from many others. Thanks also to all of the band captains, operators, support crew and catering crew for making the event special. A special thanks also to the rangers from the Parra Wirra Recreation Park who gave us special permission to remain in the park after hours to operate the station.
More Images
Finally, here are some more images from VK5WIA. We have created a photo gallery of the event on the AREG website. Check it out here!
Grant VK5GR has also created one last time lapse sequence to inspire us for next year!
Final Reminder
If you worked us more than 5 times, please make sure you also submit a log to the contest manager. This is a new rule for this year and it will help verify our repeat contacts.