UPDATE: Predictions look good, so this flight will be going ahead as planned. The launch team will not be chasing this flight – others are welcome to chase/recover the payloads if they wish.
Current planned flight parameters (for prediction purposes) are a 4m/s ascent rate, 20km burst altitude, and a ~7m/s descent rate.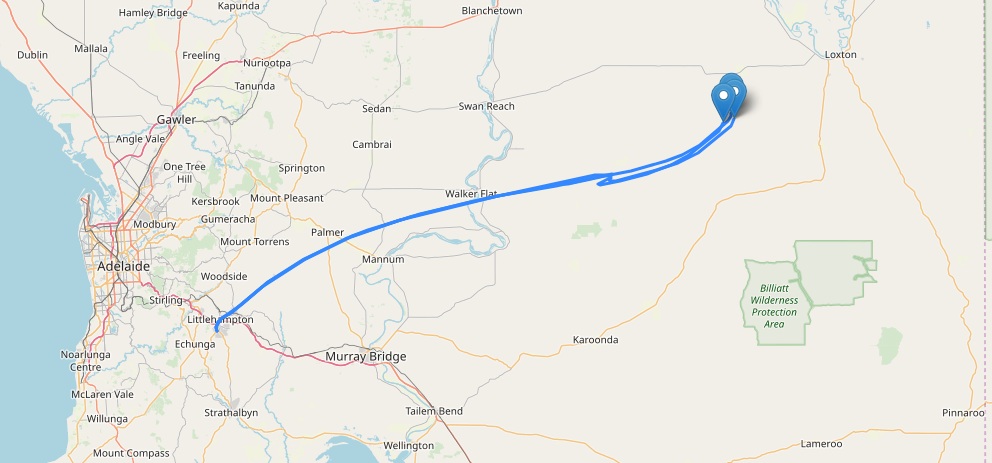 On Sunday, the 25th of November, Project Horus will be performing a small balloon launch from Mt Barker High School Oval, at approximately 11AM CDST. Live flight tracking will be available on the HabHub online tracker as usual. A guide on how to decode the new Horus binary telemetry mode is available here.
This launch is another test flight of the new 'Horus Binary' telemetry payload, which uses a new modulation mode developed by David Rowe VK5DGR and Mark Jessop VK5QI with 6dB better performance than the usual RTTY telemetry. This telemetry mode has been flown on a few recent Project Horus flights, with mixed success – The modem has performed flawlessly, the payloads themselves not so much! These flights have flown reprogrammed Vaisala RS41 radiosondes, which while working perfectly on Bureau of Meteorology launches, have proven troublesome on Horus launches!
The last telemetry test flight suffered a loss of PLL lock on ascent, believed to be due to temperature issues, causing the payload to drift right up the 70cm band. On Horus 50, a similar fault occurred on descent, though the payload recovered within a few minutes. Further investigations confirmed a temperature issue, likely due to the lower transmit powers used on Horus flights (25mW) compared with the stock transmit power of 50mW.
This flight aims to test a few different variations on the payload flown on Horus 50, to determine if transmitting at a higher power keeps the payload alive. A few different modifications to the payload insulation will also be tested.
Currently we plan to fly 3 telemetry payloads (all on USB, +/- temperature drift):
434.640 MHz – Callsign 'HORUSBINARY' – Unmodified RS41, 50mW TX power.
434.650 MHz – Callsign 'HORUSBINARY2' – RS41 without outer plastic shell, 50mW TX power. Prioritise reception of this payload.
434.660 MHz – Callsign '4FSKTEST' – RS41 PCB in custom enclosure, 25mW TX power.
The Horus Binary uploader script will automatically determine the payload callsign as long as you are running a recent version. Please make sure you have updated to the latest version (2018-11-15) of the Horus Binary uploader before this flight, otherwise the HORUSBINARY2 payload will not be recognised, and data for the other payloads may be corrupted. Those who were set up for Horus 50 can simply download the latest payload ID list, and place it in their horusbinary directory.
Launch will be from the usual Mt Barker High School Oval site, and launch teams will be on-site around 10:15AM, for a 11AM launch. All are welcome!