14 May 2020
Note: VK5RSB is still on air – but its tail is now VERY short. We will rectify the problem with the tail as soon as we can.
5 May 2020
Further update regarding the VK5RSB operations.
In the exuberance of the repeater service crew to see VK5RSB running with the AREG repeater controller, the repeater's operations in conjunction with access to the IRLP network was overlooked.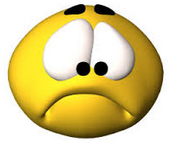 IRLP node 6214, is accessed via the VK5RSB 70cm repeater.
The IRLP network managers do not like local repeaters sending "Roger Beeps" and repeater idents out into the IRLP system. This is because such idents etc will be transmitted elsewhere in the world, which is certainly not appropriate!
Under the previous setup of the VK5RSB 70cm repeater, the CW ID was generated within the Motorola Quantar but was transmitted without CTCSS, therefore not keying the IRLP unit and not being transmitted over the IRLP system, which needs CTCSS to be keyed for operation.
Therefore, with this in consideration, the "Roger Beep" has been turned off and the repeater "Tail" has been shortened to 1 second.
The Voice indent will remain for the short term, as any ident generated by the AREG repeater controller will still be transmitted with CTCSS.
The current final solution to this oversight, is to remove the AREG repeater controller and reset the Quantar code plug as had been previously.
The repeater service crew are sorry for any issues that came about from this exuberance.
We trust that all will continue to enjoy and take advantage of the VK5RSB repeaters.
4 May 2020
Just a quick update on the VK5RSB 70cm repeater.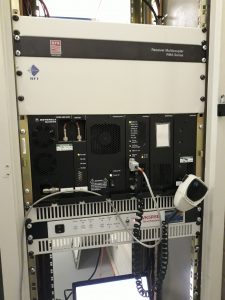 This morning Paul VK5BX, myself Ben VK5BB and the Covid 19 Supervisor, Alesia (harmonic) attended at the VK5RSB site.

Purpose of the visit was to,
change over the VK5RSB 70cm repeater Motorola Quantar,
one out, one in, setup for operation with the AREG repeater controller,
re-fit the AREG repeater controller for the 70cm repeater,
check the site installation operation.
The equipment change over was without issue and the operation is successful with the new configuration of the repeater working well.

Noticeable operational changes,
5 second long tail
a "Roger beep",
the time out timer resets on the "Roger beep" (so no need to wait for the tail to drop)
voice ID
on long overs, a low level CW ID will play over top of the QSO.
Many thanks must go to Paul for his perseverance and time in setting up the replacement Quantar and mating it with the AREG repeater controller.
Reports and feedback would be much appreciated please.